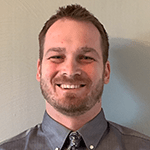 Brian Johnston
CEO
Brian Johnston is the Chief Executive Officer and Co Owner at RapidFire Rentals. Brian is involved in all areas of the business including customer development, budgeting, sales, operational oversight and business development.
Prior to RapidFire, Brian spent seven years at Ally Equipment Rental where he excelled in leadership roles as Branch Manager, Sales Manager and Regional Manager. Brian's relationships and experience enabled Rapidfire Rentals to become what it is today.
Outside of work, Brian enjoys hunting, fishing, writing music and boxing. But most of all he enjoys spending time with his wife, Brie, and daughter, Juliet.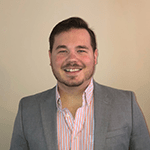 Jake Javitt
CFO
Jake Javitt is the Co-owner and Chief Financial Officer at RapidFire Rentals, where he manages the company's fiances, and oversees different areas of the business: human resources, purchasing, payroll, accounts payable, accounts receivable, financials, budgeting & forecasting, insurance and taxes.
Prior to RapidFire, Jake spent ten years in finance and accounting roles at BNY Mellon, FootLocker, and most recently served as an Accounting Manager at York Wallcoverings.  During his tenure, Jake was instrumental in implementing a company wide operations expense budget for the first time and was a critical component of the core team during an ERP system upgrade across the entire company from manufacturing to back office setup.    
Outside of work, Jake enjoys ice hockey and spending time with family and friends.  Jake received his BSBA in Accounting at Robert Morris University where he captained the ice hockey team for two seasons.